Picking up
the pieces
Being there for families at breaking point
Our value and impact 2020-2021
The Lifeline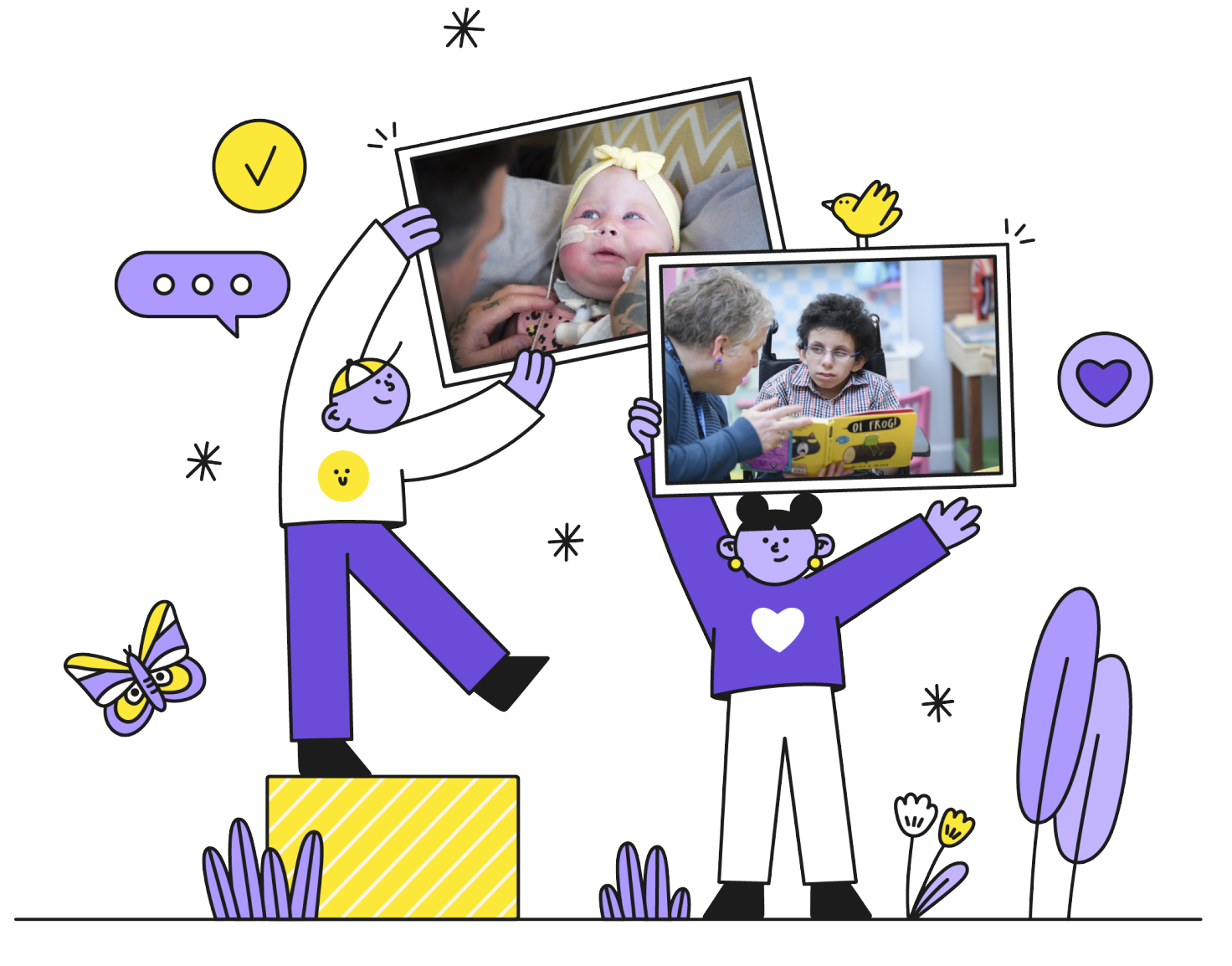 A call you can count on
Keeping warm is crucial for 10-year-old Ryan who was born with a rare health condition. For single Mum Kate, the past year has been relentless, coping with rising heating and food bills to keep Ryan warm and well fed. Kate has turned to friends to help pay her bills and isn't able to afford new clothing, shoes and bedding for her son. When she reached out to our helpline, she had 2p in her bank account.
We picked up the phone and listened. She told us about her debts and financial worries and her concerns for her other children, and how she desperately needed help. We applied for financial support on her behalf and she was awarded money to help pay for clothes and heating. We were also able to arrange to support her with a free supermarket delivery and invited her to a Virtual Cuppa where she could meet other parents to chat through her worries.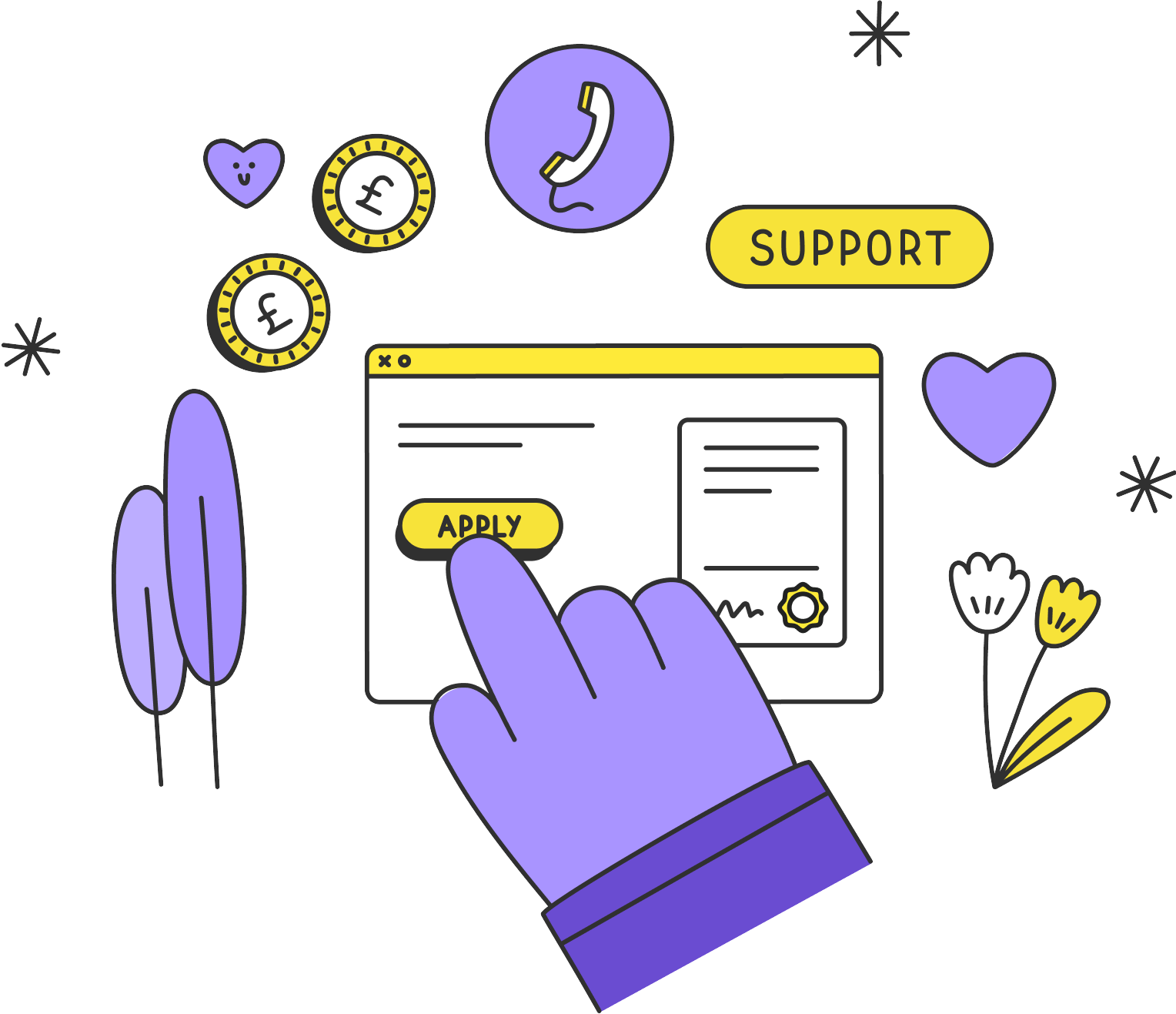 You are amazing and we can't thank you enough. You've made our lives liveable again in a lot of ways, I honestly don't know how to thank you.
Sometimes it's easier to write it down
Following our study which revealed that most families caring for a child with a life-limiting condition felt even more isolated than normal during the Covid-19 pandemic, we launched our live chat service, to make it easy and instant for families to seek support from our helpline team.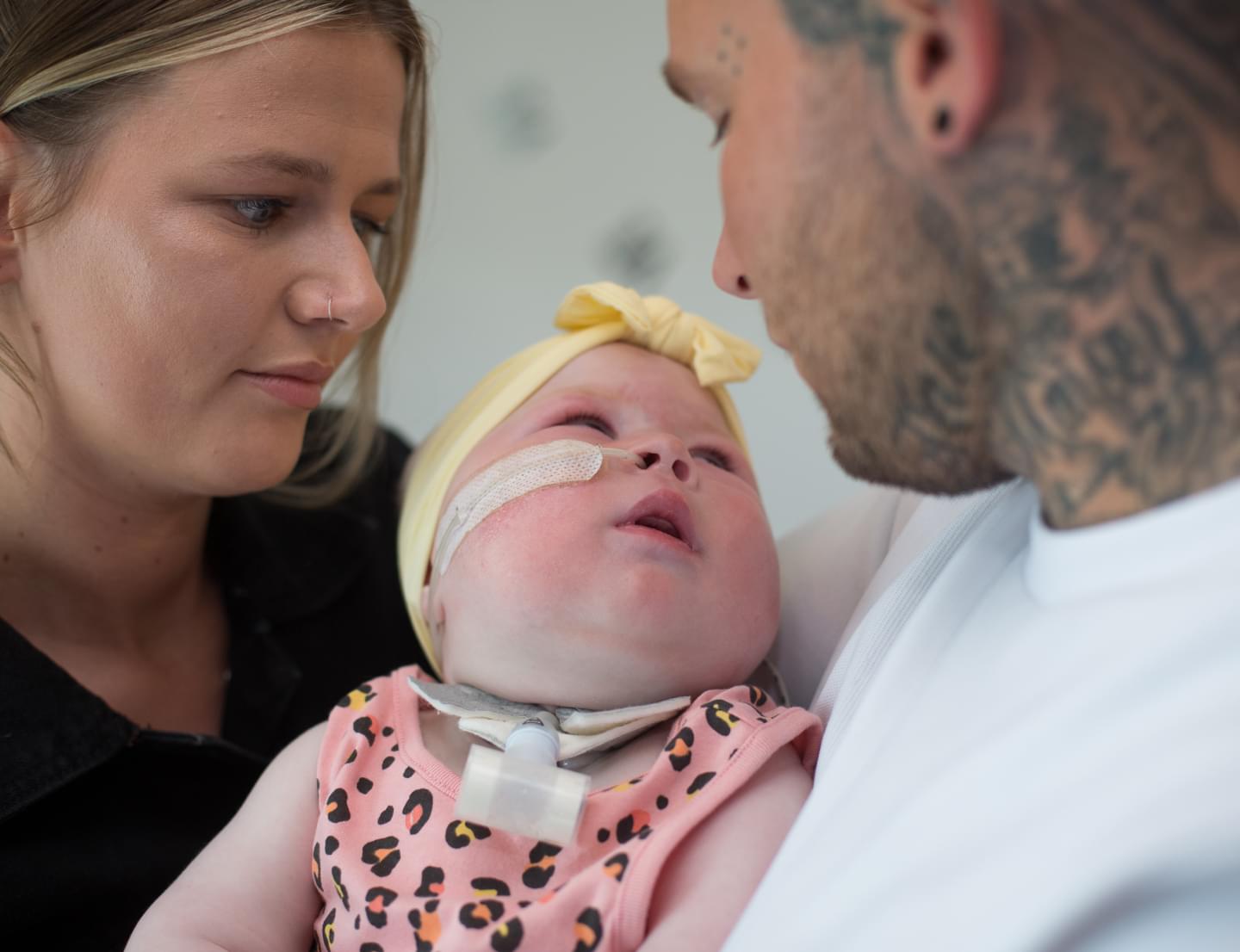 One in five
families now use our live chat service to contact us for help. 
Legal advice to lighten the load
Over the last 12 months, too many families have struggled to navigate a maze of medical and social services, often living in unsuitable living conditions and struggling to afford to pay bills. They are isolated and they are worried. Voices for Families, our free legal support service, matches these families with volunteer lawyers to help them receive the care and support they are entitled to by law. This is Archie's story.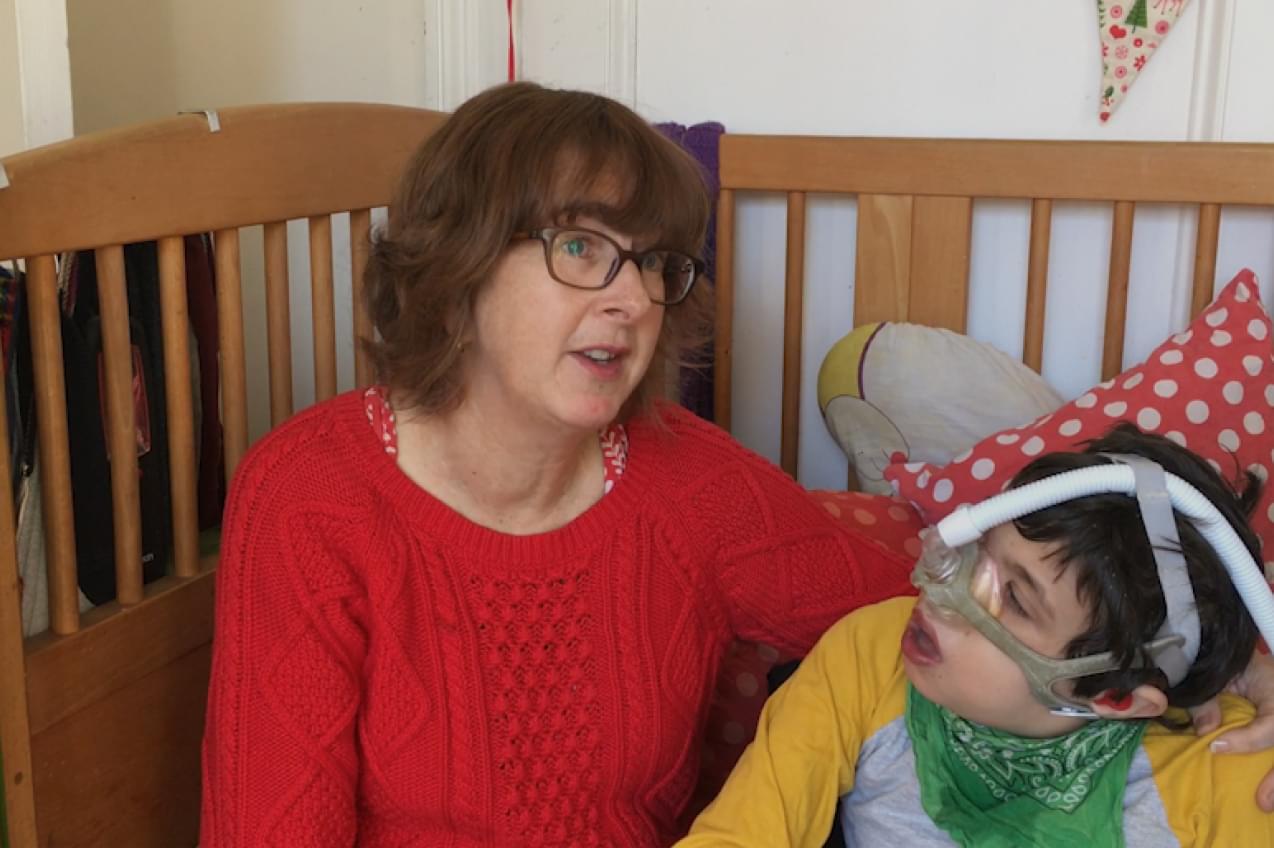 Alone but not lonely
We knew how important it was to help ease isolation and bring families together during the lockdowns. Stripped of their usual support system, families spent many months shielding behind closed doors, afraid of what the virus might mean for their vulnerable child.
We setup online Zoom chats for mums and dads – hosted by mum Kristi and dad Kieron. One dad said: "This was the first time I've been able to speak openly about my daughter's life expectancy, I got the confidence because we are all just dads together."
We organised regular Virtual Cuppas through our family Facebook support group. These casual online get-togethers were hosted by Beverly, Mum to Jalene who died in July 2020.
I enjoyed playing a small part in bringing families together online, sharing my experiences and talking to others. It was a great comfort.
— Beverly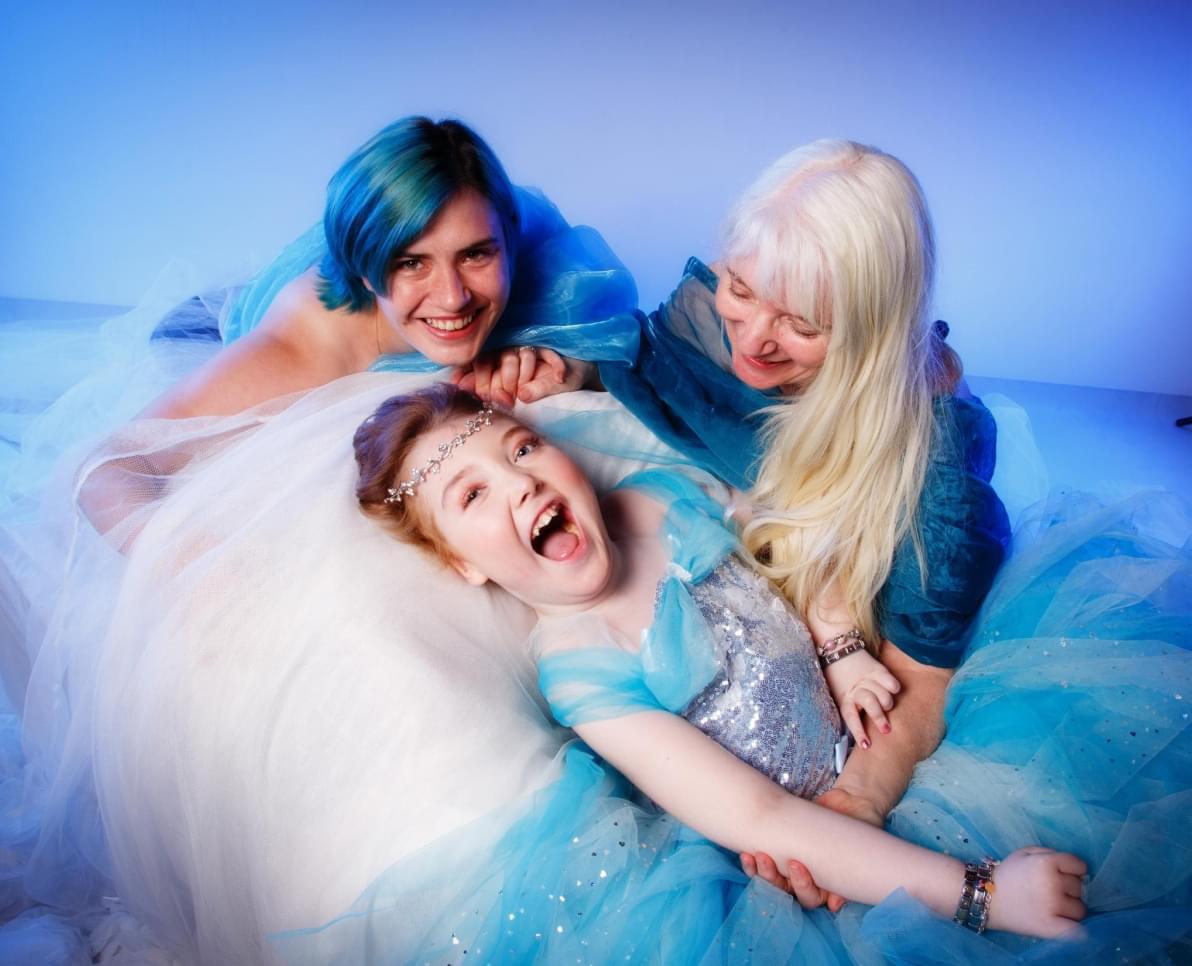 Over the past year the number of parents and carers in our Facebook support group grew by
50%
By bringing families together online, we've created a safe community where they can openly share their thoughts and feelings.
I joined the group because my baby had been diagnosed with a condition, we don't know how long she will live, and we couldn't face this journey alone. So far we have received so much incredible support and practical advice too. I'm so grateful for the group.
— One mum from the group
At the touch of a button
Families caring for a seriously ill child don't have time to spare. Which is why we make it as easy as possible for them to find answers and access information immediately.
We held a series of online workshops for families during the pandemic, delivering support directly through the screen.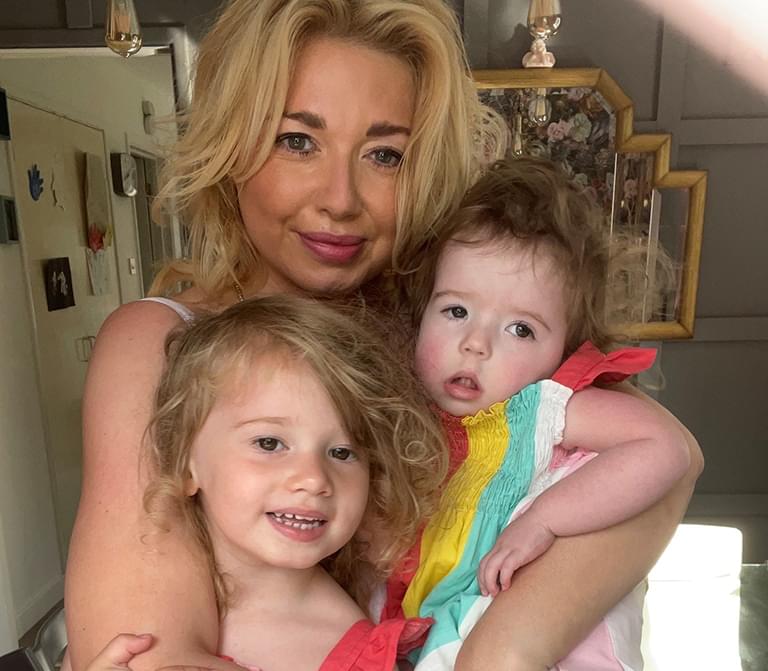 Our resources and factsheets for families were downloaded 27,000 times over the last year.
Giving families time to grieve
When Kacper died, his parents wanted to focus on saying goodbye without having to worry about money.
After Kacper died, we gave his family a Butterfly Fund gift. Kacper's family used their gift to pay for the suit he wanted to wear at his funeral.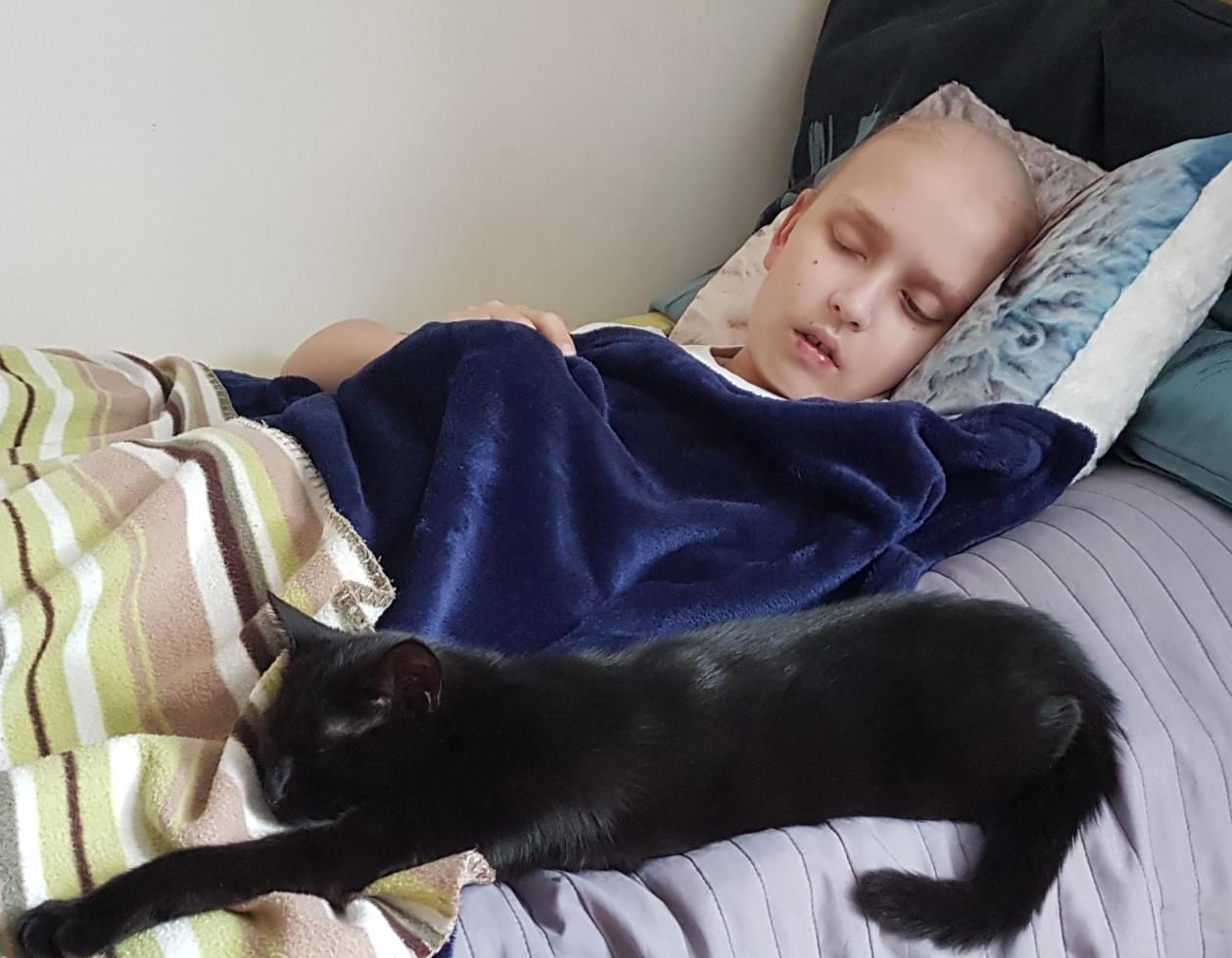 We hugged him, we held his hand, we had as much time as we needed to say goodbye to him – never enough. What does a mother feel when her only child dies…she is crushed, helpless, furious with the whole world.
We gave
£84,600

in Butterfly Fund gifts to support grieving families like Kacper's
He dreamed of a suit with a waistcoat. I bought one for him thanks to your help. I hope he liked it. Thanks to the Butterfly Fund, we could say goodbye to Kacper in a dignified way.
Fighting for families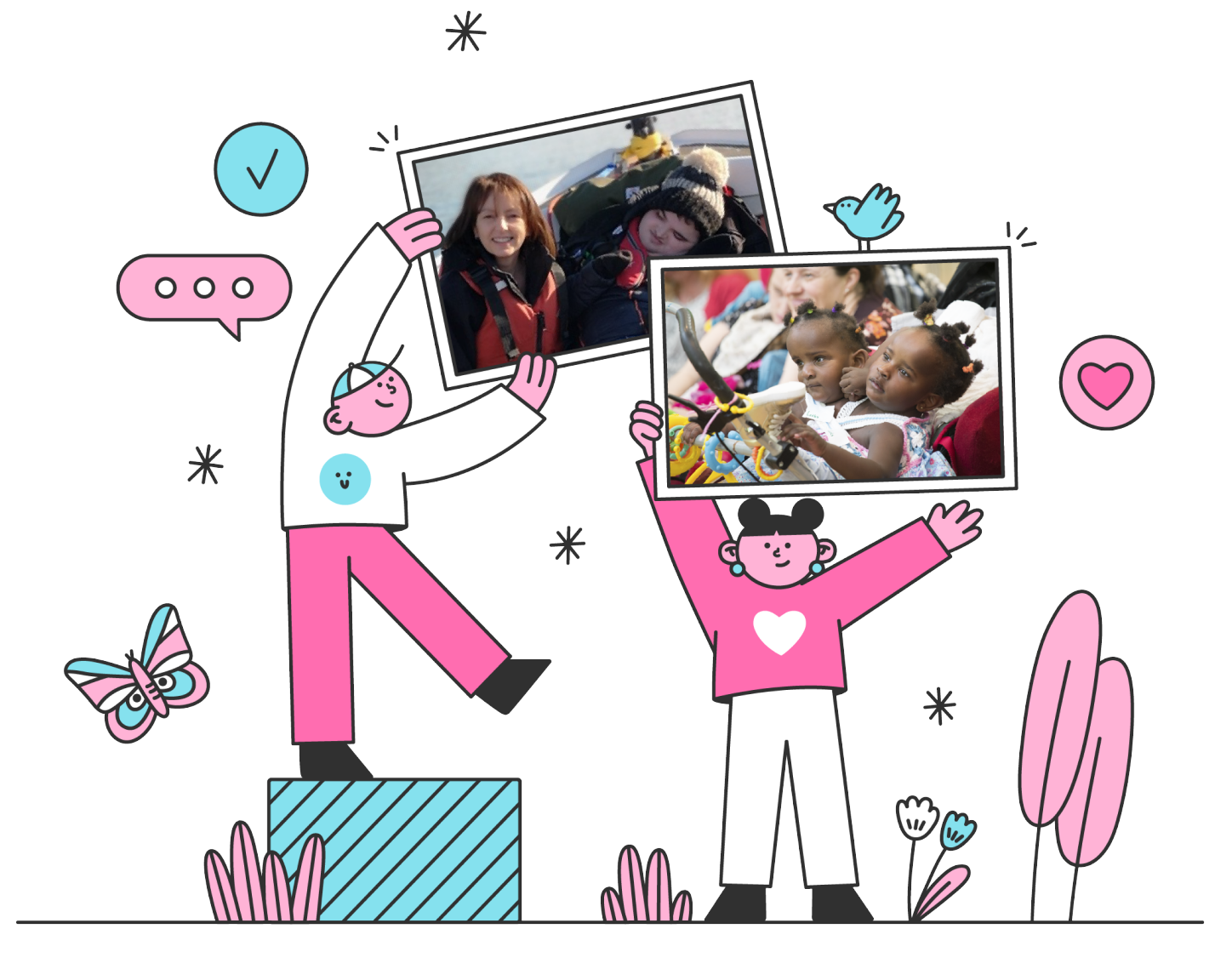 Never suffering alone
Having a child with a life-limiting condition brings great moments of joy – but it can be exhausting caring 24/7. This year, more than most, families have felt extremely isolated and frightened about what Covid meant for their child. We've been fighting for families so they don't have to suffer alone and can instead make the most of every moment.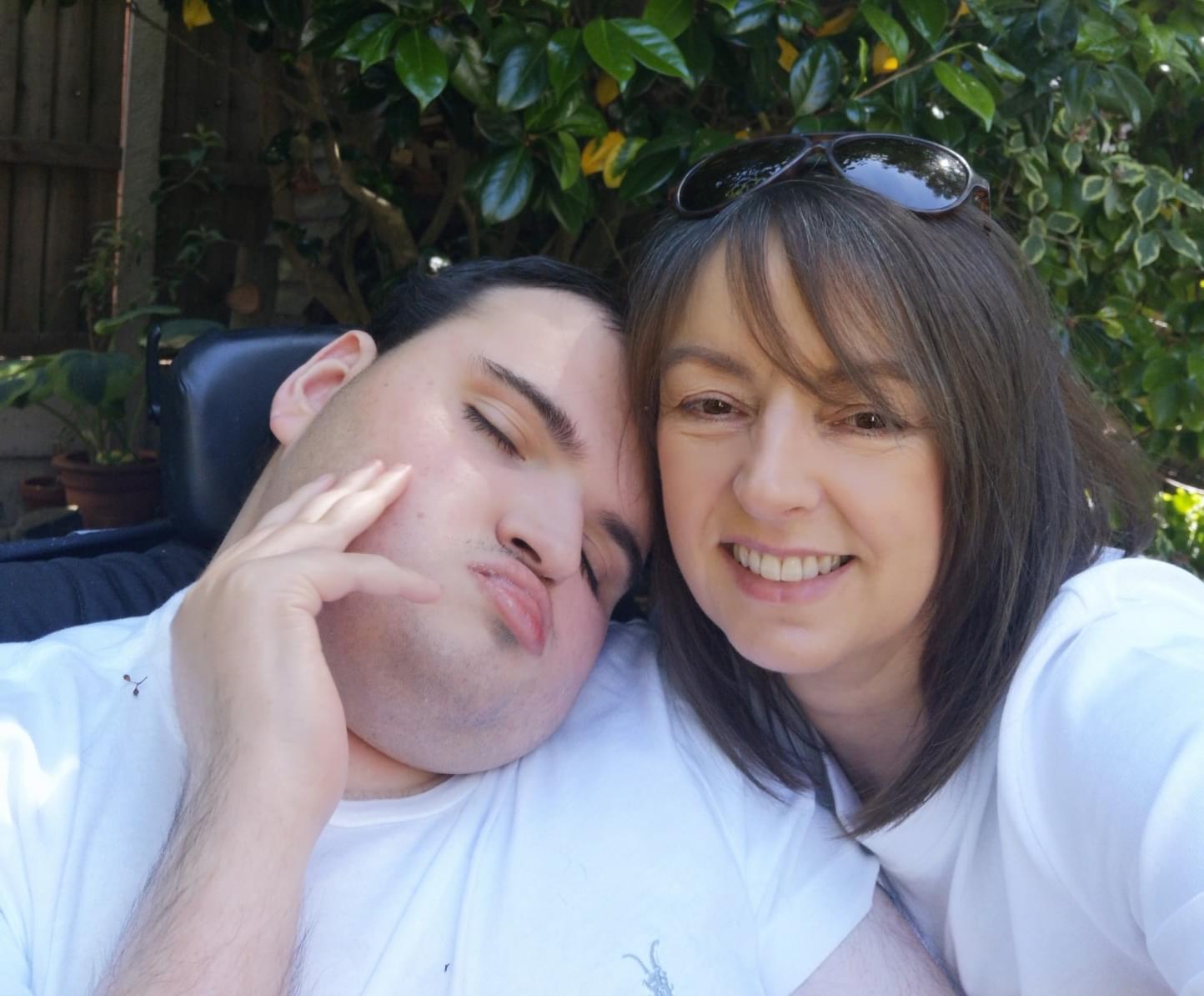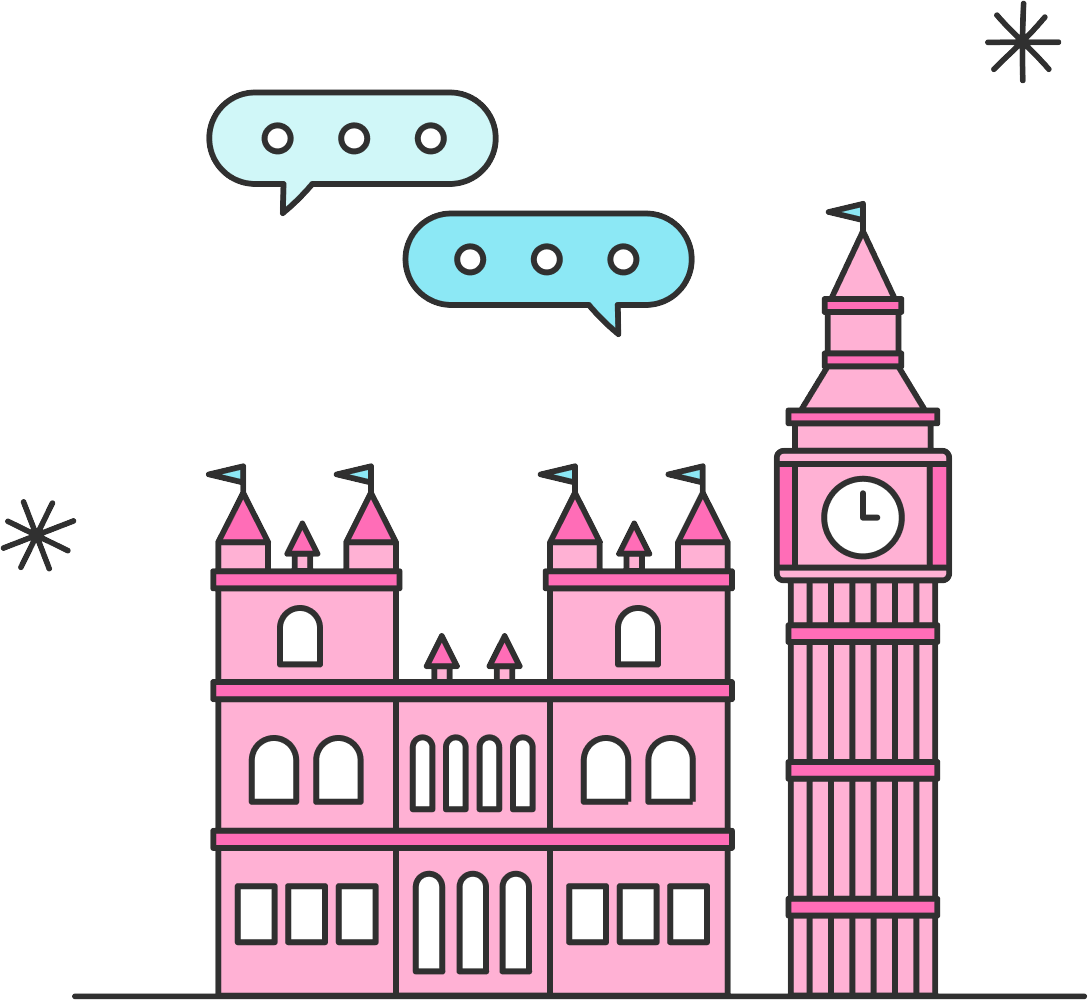 We had 
270

conversations with politicians about the urgent needs of families caring for seriously ill children.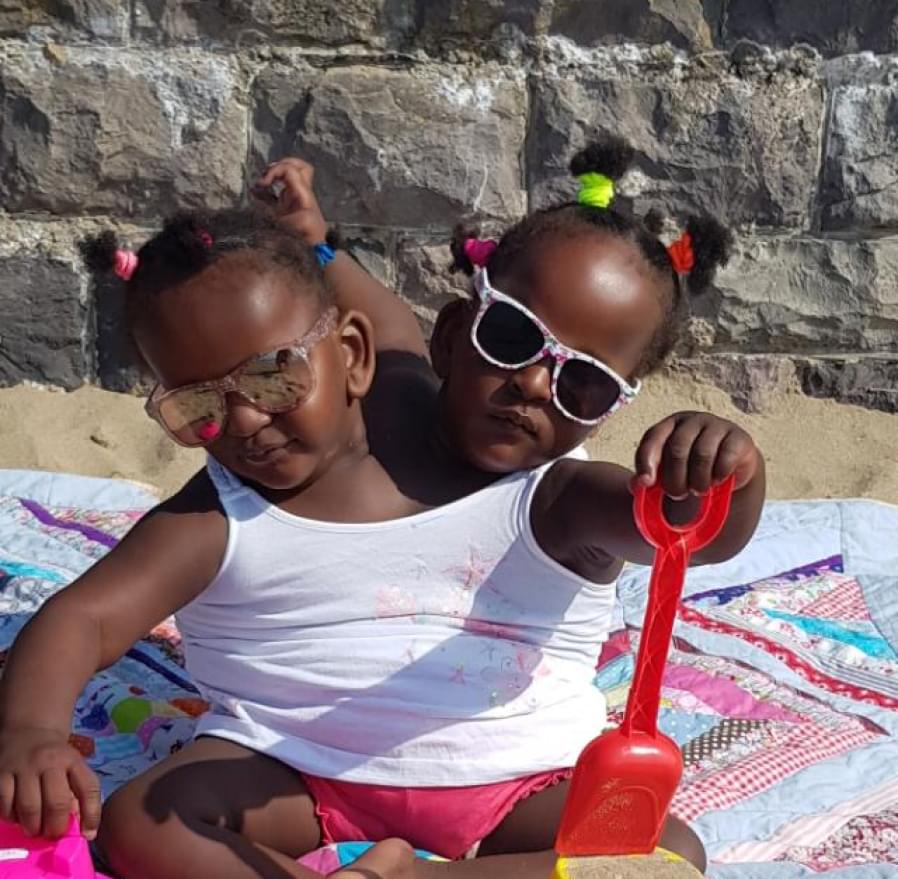 Changing perceptions
Our Children's Hospice Week campaign is all about breaking taboos about children's hospices, so more families are confident to seek their help. Ibrahima cares full time for his daughters Marieme and Ndeye. His beautiful daughters are conjoined twins who are dependent on each other for staying alive. The family receive lifeline support from Tŷ Hafan Children's Hospice, helping them to make the most of every moment together.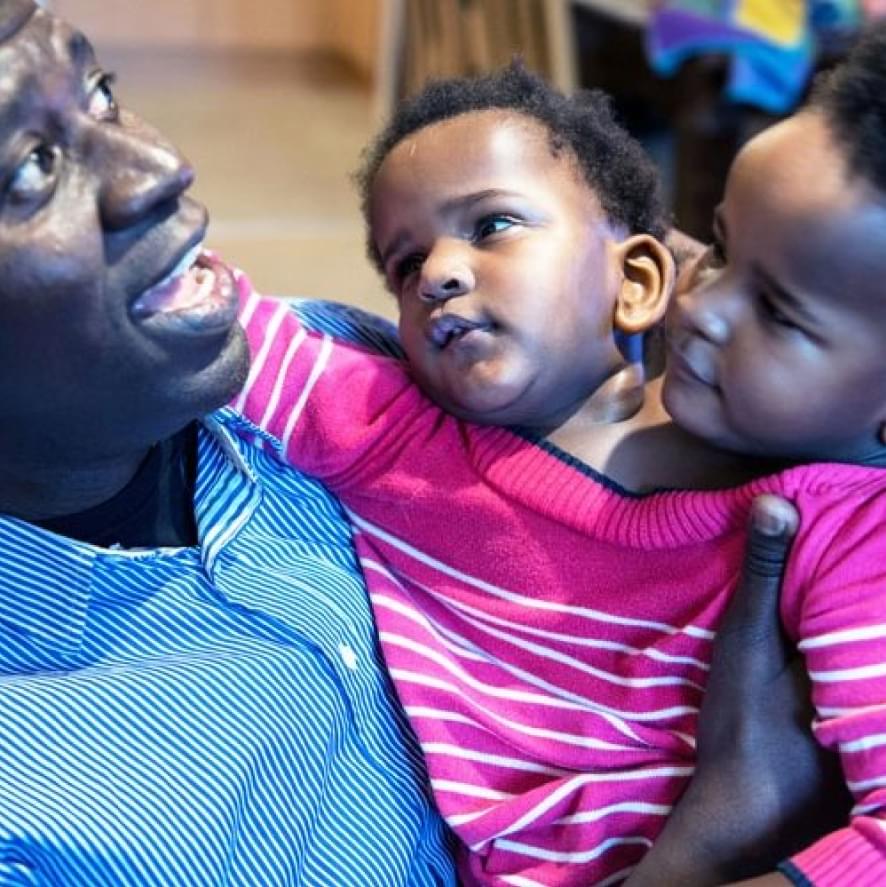 The future is uncertain but my girls battle every day for life and I feel very blessed. My girls are warriors and the world needs to know this.
— Ibrahima 
Royal seal of approval for Children's Hospice Week 
Children's Hospice Week was supported by Her Royal Highness The Duchess of Cambridge, as Royal Patron for East Anglia's Children's Hospices, helping to shine a light on children's hospices and reach new audiences.
In Children's Hospice Week our campaign reached
227 million people

through media coverage.
Give me a break 
The burden of caring for a child 24/7 can be too much to bear. We've been fighting to make sure all families can get lifeline short breaks through our "Give Me A Break" campaign. We launched new research for the campaign, delivered in partnership with Julia's House Children's Hospice, that shows respite can reduce stress and improve mental wellbeing.
We want to give a break to families like Elisa's, whose dad Dan gave up work to care full time for her, after Elisa was diagnosed with a life-limiting condition. He relies on short respite breaks to give him a chance to breathe out.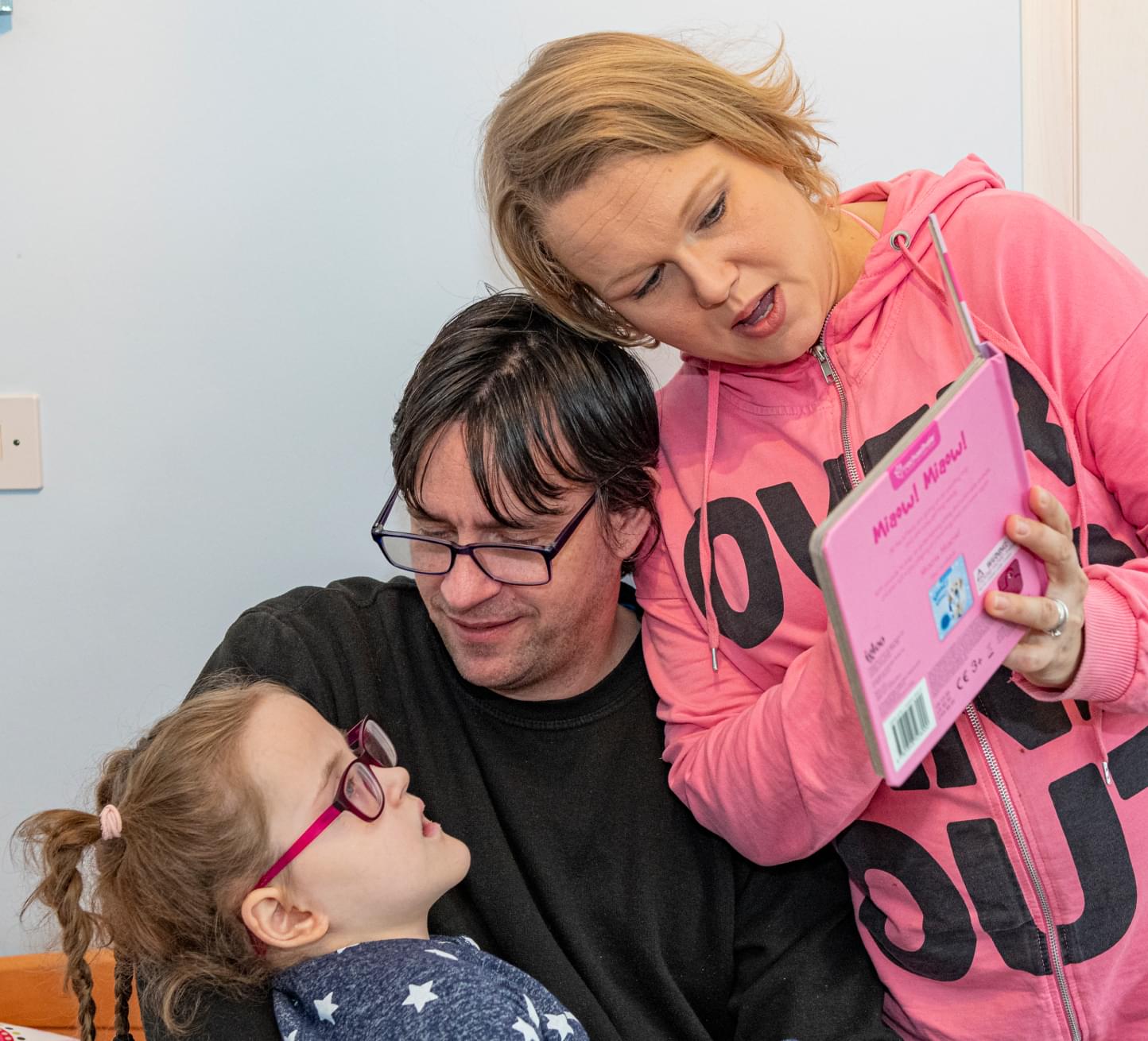 I became trapped in a cycle of exhaustion and anxiety. Sleep is virtually impossible. You try not to think about it but you go to bed every night not knowing if your child will wake up in the morning. Julia's House is the entrance into a new world full of friendship. Even though there's no peace of mind, no break from the sickening worry of having a seriously ill child. With Julia's House we always have that respite to look forward to, the hope of a bit of time to recover.
— Dan McEvoy, Elisa's Dad
Supporting
the frontline
It's been the toughest year for all professionals working on the front line. Together for Short Lives has been there to support them, bringing people together, sharing practice and guidance and delivering learning webinars to help them through the most testing times.
Working with Together for Short Lives through the pandemic provided us with a space to share ideas, connect and listen to peers nationally, and ultimately, improve the quality and breadth of services delivered to families.
— Demelza Children's Hospice Family Support Leads.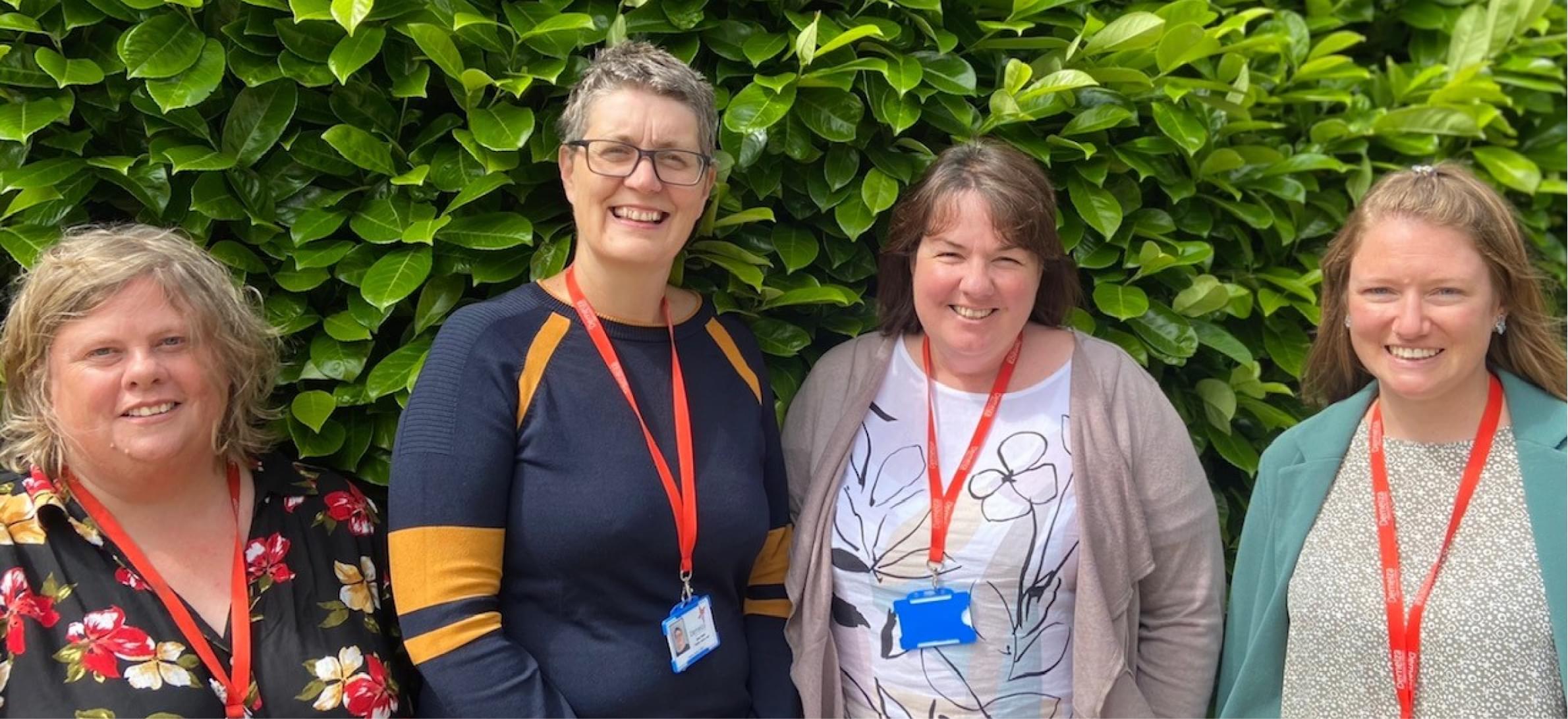 Making it safe
Children with life-limiting conditions need complex and multiple medications and care from different professionals across different settings. For those involved, medicines' management is a continuing challenge and risk. With generous funding from The James Tudor Foundation we developed a new Safe Use of Medicines toolkit for professionals working in hospices, hospitals and in the community, and hosted a webinar to share the learning and support good practice.
90%
of delegates said they would make practice changes and share learning with colleagues after attending our Safe Use of Medicines webinar.
Force for Good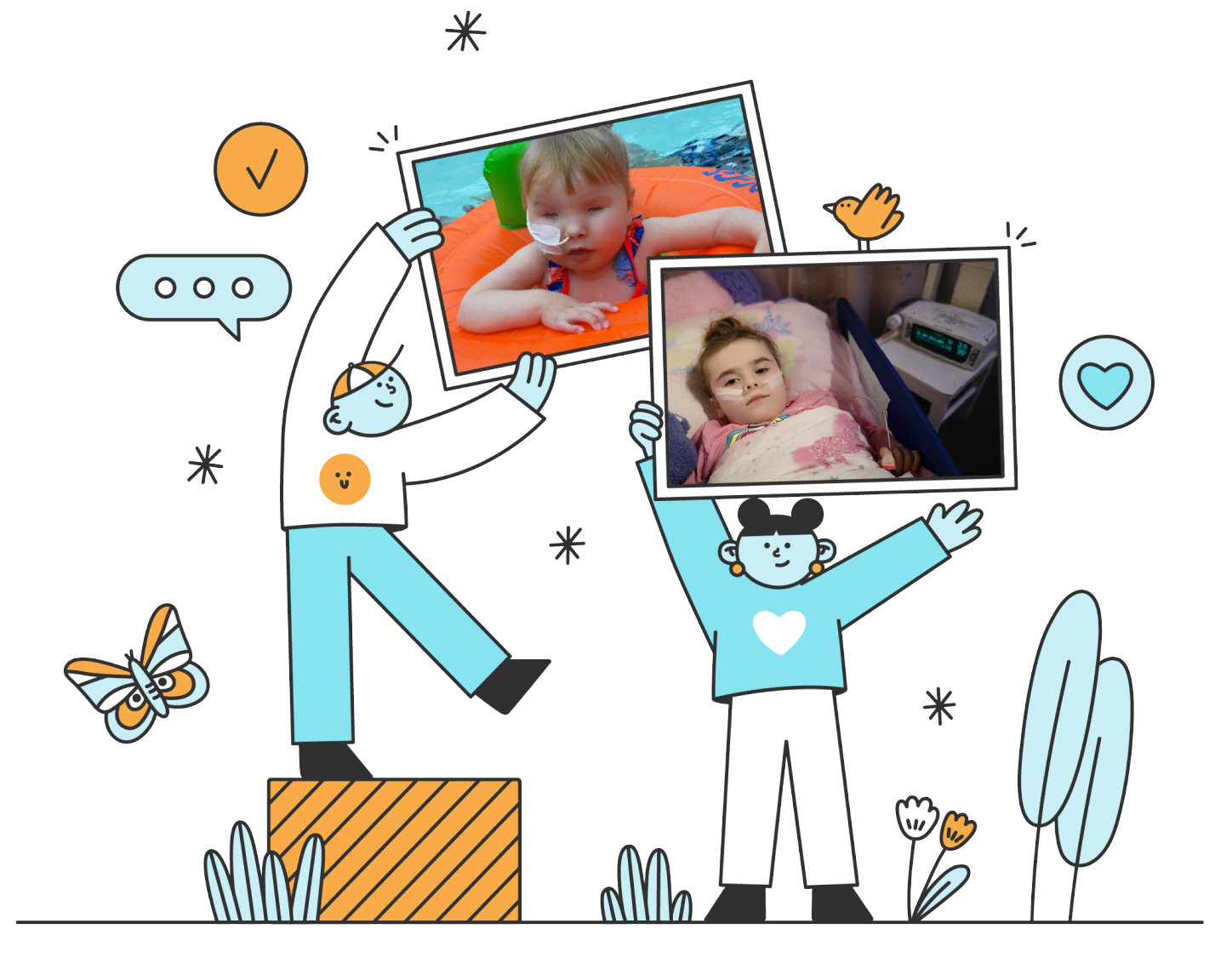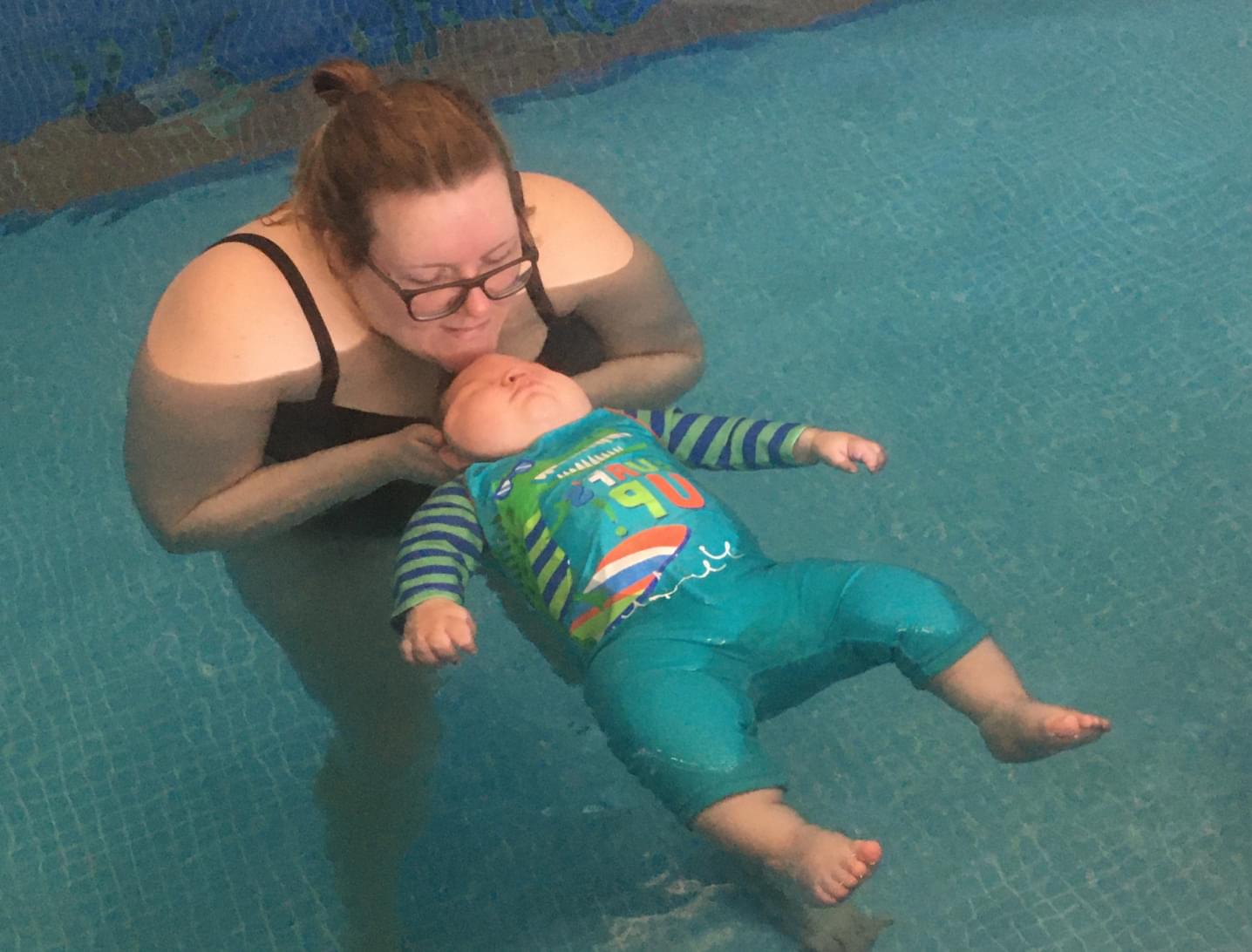 More than just a splash in the ocean
We have been amazed by the passion from Center Parcs and their employees, to continue to be there for seriously ill children when they needed it most. To keep everyone safe they introduced a 10p swimming fee and raised an overwhelming £106,185 - enough to pay for 2,000 families to attend hydrotherapy pool sessions.
Little Havens hospice is just beautiful and everything is tailor made for children with disabilities and life-limiting conditions. We especially love the pool. It's our favourite part. Elijah has issues regulating his temperature and is always cold so needs a pool that is consistently warm.
This is not just any charity partnership, this is an M&S Food charity partnership
M&S Food set an impressive challenge – to raise £1 million for Together for Short Lives to support children's hospices up and down the UK.
But it's not just big numbers that made the partnership so special. Small acts of kindness went a long way too.
For one very poorly nine-year-old, getting to experience one last Christmas together meant everything. The team at M&S Food pulled together with the family's local children's hospice, Bluebell Wood, to give them a Christmas to remember at the beginning of October.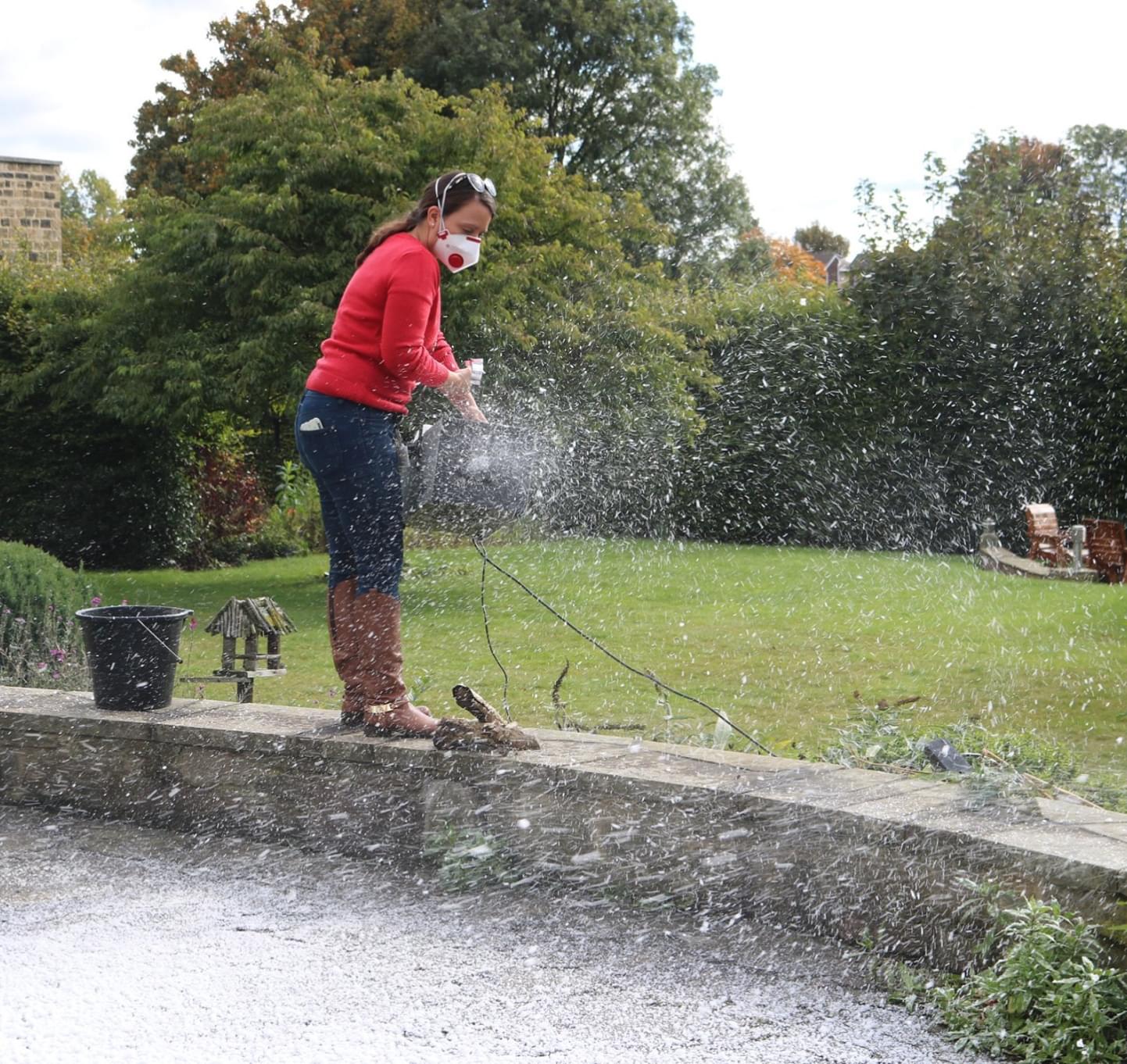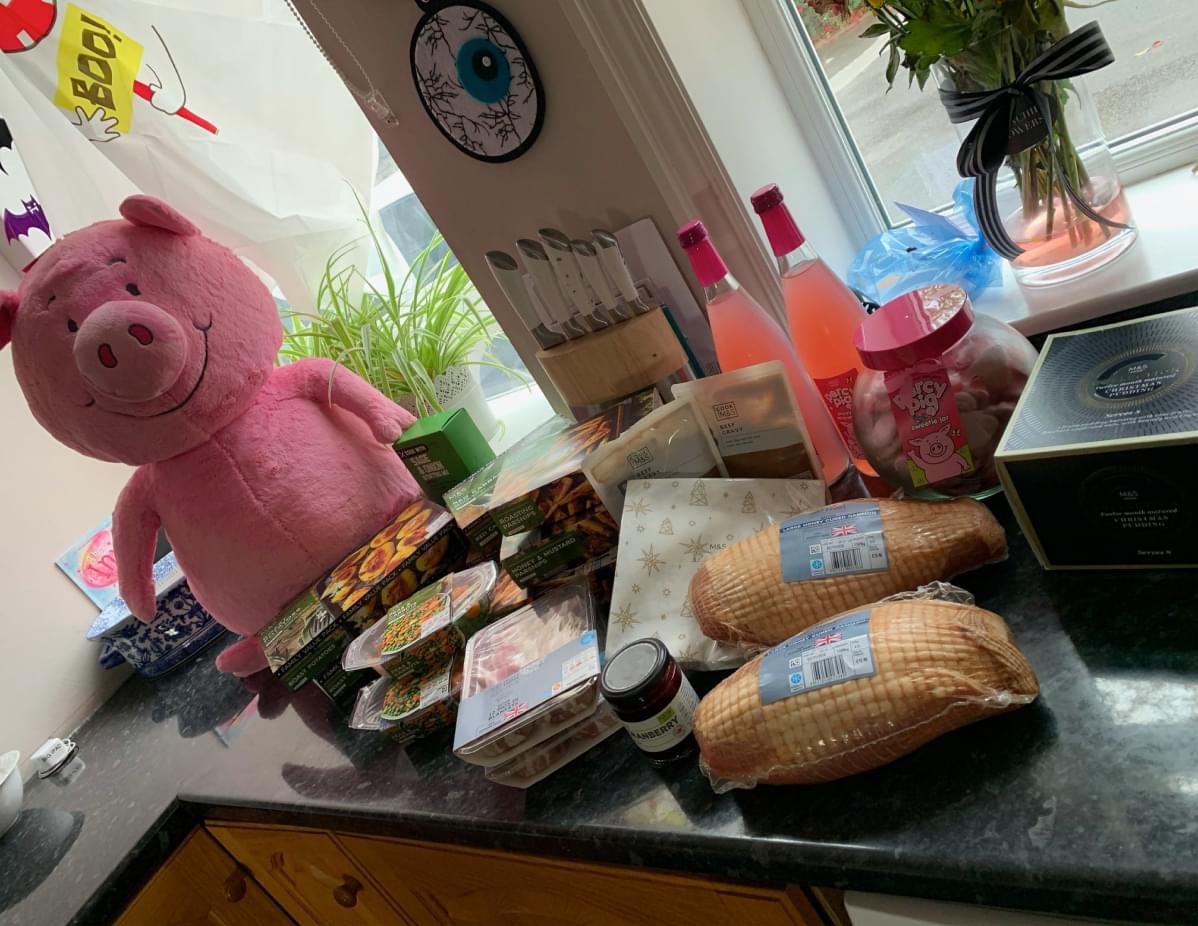 It was truly magical and the wonderful hamper courtesy of M&S Food really was the icing on the cake.
— Sherry Leigh, Family Support Coordinator at Bluebell Wood Children's Hospice
A BGC day like no other
BGC Partners were committed to making their amazing charity day work in a virtual world this year. Our Patrons Mason Mount and Holly Willoughby took part in some extra special video calls and were really proud to support our legal advice service with the money raised.
Help families access free legal support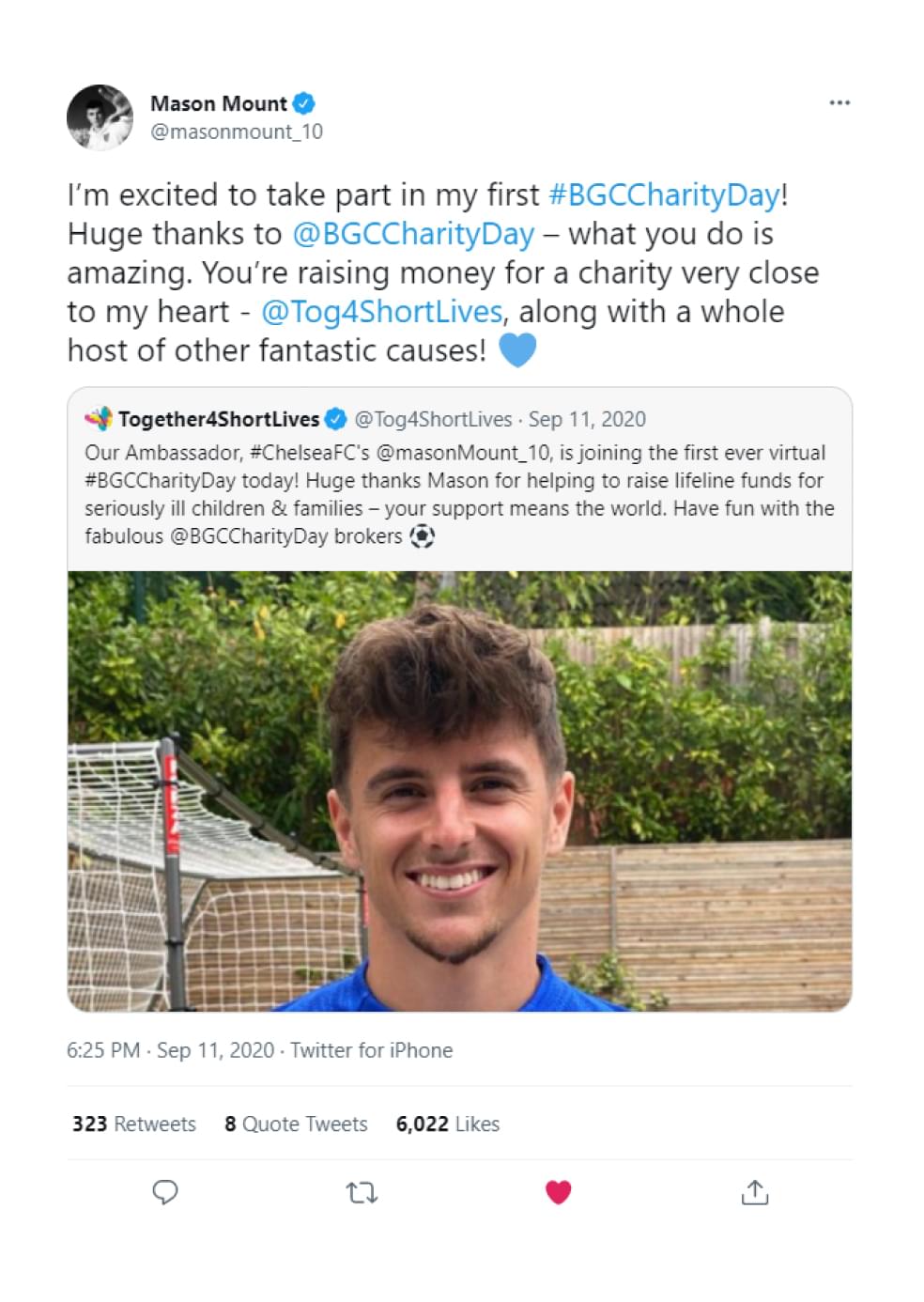 You've made it all possible
Our urgent to-do list
There are more families that need our support more than ever before. They're navigating through a scary world of medical jargon and appointments and caring for their child round the clock. They are lonely and exhausted. We know we must do more to reach out to everyone who needs us.
Our amazing funders
A D Power Will Trust
Amazon
Autoglass® and Laddaw
Baron Davenport's Charity (West Midlands)
BGC Partners
Birmingham Insolvency Service INSS
BLM Law
BNP Paribas Leasing Solutions
Bob & Nicola Parker
Carnival Films
Catalyst and The National Lottery Community Fund COVID-19 Digital Response fund
Center Parcs UK
Department for Digital, Culture, Media & Sport
Duncan Wales
Finsbury Glover Hering
FSJ Trust
Gareth Neame
GBUK Group Ltd
Gravity Active Entertainment
Highfields Trust
Hobbycraft
Holly Willoughby
Hugh Fraser Foundation
Jeremy Edwards
Jimmy Knapp Cancer Fund
John Lewis & Partners
Jordan Banjo
Kevin Smith
Lady Jeanne Davies
Lance Corporal Richard Jones
Lauren Silverman
Lord Mervyn Davies
M&S Food
MariaMarina Foundation
Mason Mount
Mike & Catriona Marshall
Miss Teen Great Britain
Mode Print Solutions Ltd
Nisa
Peter Andre
Phoenix Trading
Powell Gilbert LLP
Premier Foods
Rebecca Front
Scouloudi Foundation
Simon Cowell
Simpson Travel
St. James's Place Charitable Foundation
Summers-Inman Construction & Property Consultants
Thales
The 29th May 1961 Charitable Trust
The Entertainer
The February Foundation
The Hadrian Trust
The James Tudor Foundation
The National Lottery Community Fund
The Norman Family Charitable Trust
The Russell Trust
The Souter Trust
The Thomas J. Horne Memorial Trust
The True Colours Trust
The Walt Disney Company Ltd
Toby & Jayne Ricketts
Transport for London Legal Team
Travers Smith Foundation
How money was raised:
£1,340,343
Fundraising income for Together for Short Lives' work
£1,757,504
Funds raised for member children's hospices
£34,802
Income from membership, conferences and training
£75,473
Income from investments and other sources
Total: £3,208,122
Where your money goes:
£1,308,518
Our national work for children's palliative care
£360,695
Raising funds for our national work
£ 1,150,478
Funds shared with our member children's hospices
£415,581
Working with member children's hospices to raise funds
Total: £3,235,272
Together for Short Lives
When a child's life is short, there's no time to waste.
Together for Short Lives is here to make sure that the UK's 99,000 seriously ill children and their families can make the most of every moment they have together whether that's for years, months or just hours.
Sadly, too many families caring for a seriously ill child struggle to get the right support and are left feeling alone and isolated. Together for Short Lives cannot save a child's life, but we can save a family from a lifetime of suffering. Whether they're struggling to come to terms with a diagnosis, or if just need somewhere to turn for support and information.
Getting the right support can make a lifetime of difference, and that is what we are here for.
Photography: Thanks to all the families, children's hospice and palliative care services and supporters who granted permission to share their images.
©Together for Short Lives, August 2021
Board of Trustees
Dr Hilary Cass OBE, Chair (re-appointed 30 July 2020)
Sarah Talbot-Williams, Vice Chair
Bernie Watson, Treasurer
Arlene Honeyman (re-appointed 10 November 2020)
Paul Obey (re-appointed 10 November 2020)
Sue Hogg
Tracy Tait
Toby Porter
Dr Jo Laddie
Adam Smith
Stephanie Nimmo
Alaana Linney (resigned 15 May 2021)
CEO: Andy Fletcher
President: Professor Sir Alan Craft
Vice Presidents:
Professor Dame Elizabeth Fradd DBE, DL
Dr Ann Goldman
Our Patrons and Ambassadors:
Peter Andre
Jordan Banjo
Simon Cowell
Rebecca Front
Lance Corporal Richard Jones
Rosa Monckton
Mason Mount
Holly Willoughby